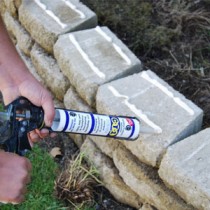 CT1® the ultimate in sealing & bonding
CT1® the ultimate development in sealing and bonding indoor and outdoor.
CT1 is a unique hybrid formulation that contains no solvents, therefore will not shrink or etch into the plastic but also remains flexible. It will create a formidable bond between Poly Vinyl Chloride and metal but also between numerous other materials such as wood, glass, stone and fibreglass with them working in any combination.
So many of our customers have used our product to stick PVC to iron, with 100% satisfaction. This is not only in the short term but also as a permanent bond. In preparation of sticking Polyvinyl Chloride to steel it is advantageous to clean/degrease the surfaces and the perfect solution for this is our CT1 Multisolve. CT1 Multisolve is a unique aliphatic solvent that is gentle to the user and surfaces but very effective in the removal of silicone, grease, wax, tar and a multitude of stubborn deposits.